About us:
The young gunsmith master Karl Prommersberger founded the Büchsenmacherei Prommersberger gun making workshop at the Stadtplatz in Aichach in March 1988.

The next stage followed on 21 October 1990 with the opening of a gun shop and adjoining workshop at Marktplatz 1 in Kühbach.

At that time, our business activities mainly comprised the sale of hunting and sports weapons, repairs, and the manufacturing of hunting rifles and sports pistols & revolvers.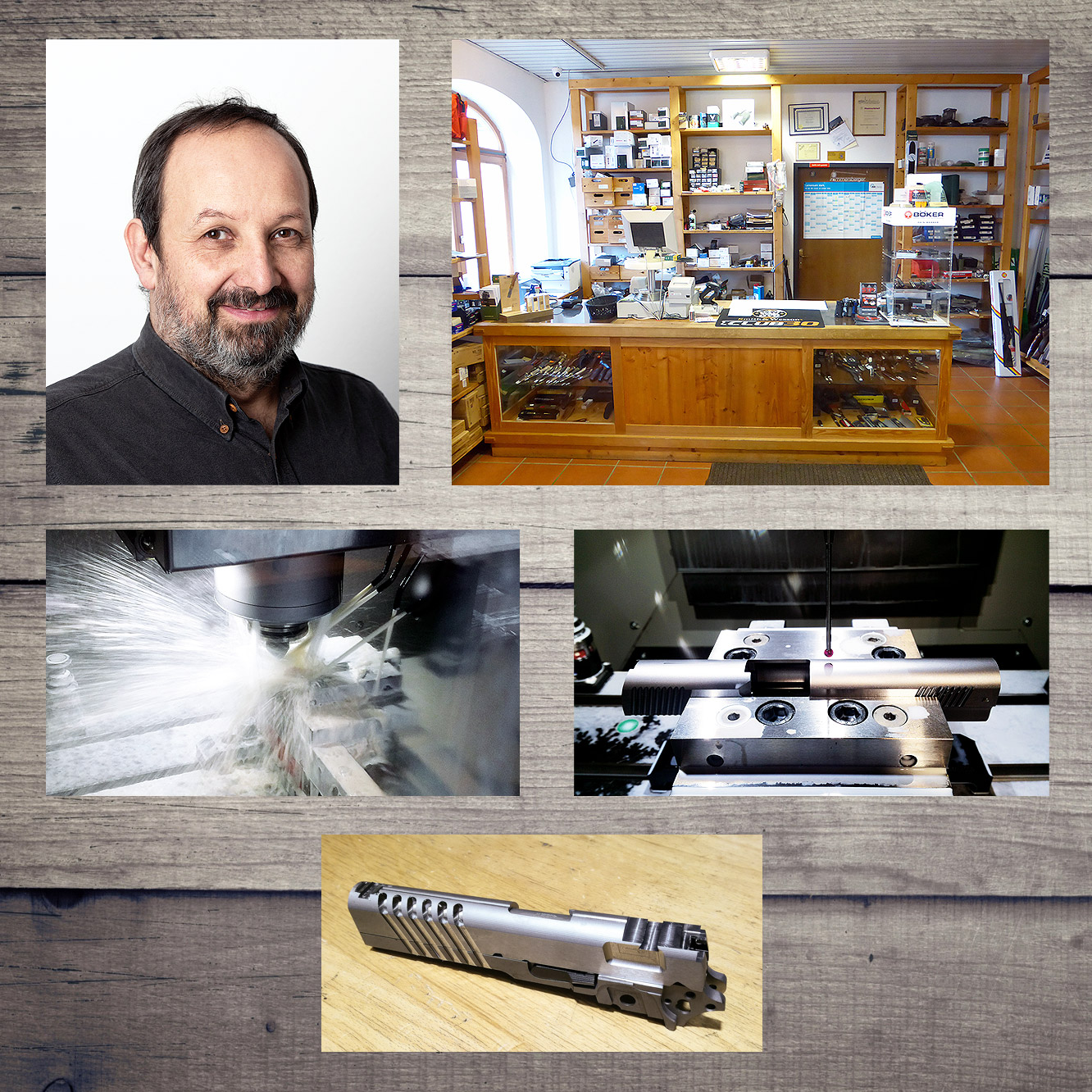 The CLUB 30 was established in 1991, following a training course at the Smith & Wesson Academy.

This was followed in 1995 by training courses with John Nowlin Senior and Les Baer.

In the 1990s, we responded to the rise in the use of large-calibre handguns by intensifying our activities with large-calibre sports weapons.

After participating in the IPSC European Championships in Crete in 1998, a business relationship was established with STI in the USA. In the years that followed, the STI brand rose in prominence thanks to Büchsenmacherei Prommersberger and through competitions and sporting events like the STI OPEN and appearances at the IWA. As a result of this, we were for many years STI's strongest overseas partner. Our successful business relations led to us being appointed owner of the STI brand in Europe by the then proprietor of the company, Dave Skinner.

Unfortunately, the subsequent change of ownership brought about differences of opinion between the new STI management and Büchsenmacherei Prommersberger.

For this reason, the cooperation with STI was terminated in 2015, and the STI trademark became the separately registered STP brand of Büchsenmacherei Prommersberger.

We then decided to develop our own production activities, and so in 2016, we invested in our own manufacturing facility, complete with our own high-grade CNC machinery.

Our technical employee base consists of qualified gunmakers and machining technicians.

In addition to our successful production facility for handguns, we perform the full range of gun making activities for other weapons companies.
We also build hunting weapons as well as performing assembly activities for telescopic sights and barrel replacement.

In addition, we also perform jobs on our modern CNC machines to order for third-party customers outside the weapons industry.